The Strip Lights Minimize Your Cost
Writer:Jane Time:2019-11-04 Browse:157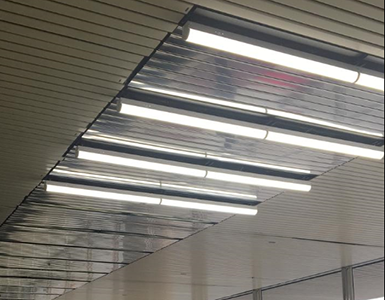 End Customer:Riyadh Airport
Application: Riyadh Airport
Fixture: Strip Light Series
Project Details
Riyadh Airport is the primary international airport serving Saudi Arabia. It is one of the busiest international airports in the world. In 2015, Riyadh Airport handled over 30 million passengers.
Customer challenge
Riyadh Airport used fluorescent lighting fixtures to illuminate the aircraft escalator. Riyadh Airport wanted an LED lighting solution that offered high-performance and reliable fixture to replace the traditional lighting, while minimizing dim feeling.
The Right Solution
The Strip Lighting successfully replaces the traditional lighting, making people comfortable to enjoy the ray of the light. Our fixtures offer customers 20% in additional energy savings, resulting in a quick return on investment.
Results
v About 20% reduction in energy consumed
v Projected annual energy savings: more than $20,000
Feedback
Riyadh Airport is really content with our service and our products. The quality of the strip light has been deeply recognized by our customers.