Sea And Shipping
Writer:Jane Time:2011-12-03 Browse:78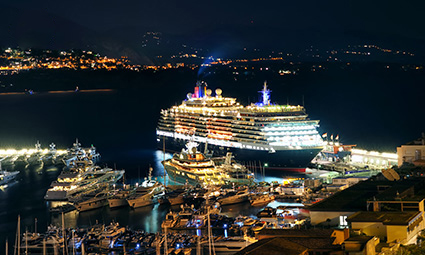 Designed specifically for Marine use, the difficult Marine environment poses particular challenges to the design of lighting. The conditions needed in the ocean require reliable and durable products that can protect against shock and corrosion caused by brine spray, brine, crude oil and solvents.
With over 10 years of experience in lighting,
Pan American
has a wealth of ocean-related knowledge and is emerging as a major supplier of LED Marine fixtures.
We provide our customers with lighting products certified by MED, Lloyd and ABS, which also comply with all relevant regulations for use in hazardous areas and on ships worldwide.
Our LED Marine Fixtures are resistant to corrosive gases with IP68 protection and can withstand ambient temperatures from -25°C to + 55°C. LED drivers use stable performance components to ensure the long life of the drive circuit, constant current circuit design and stop circuit and overload circuit protection, to ensure the long-term stable work of LED. We use good LED luminescence, working life can be 5 million hours, energy saving, high lighting and environmental protection. Seawater resistant materials are durable and provide a reliable, durable option for offshore applications.