Hazardous Location Project
Writer:Jane Time:2021-06-03 Browse:191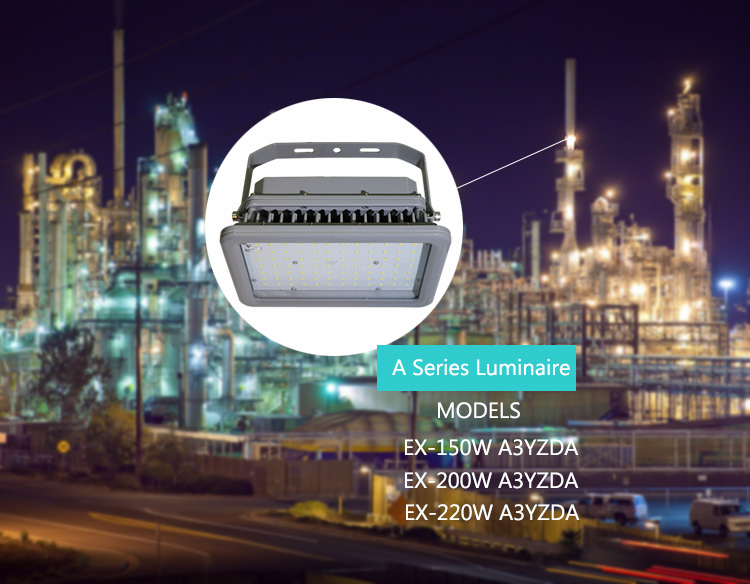 Application: Oil refinery
Fixture: A Series Explosion Proof Lighting of Pan American
Project Details
This Oil refinery is typically large, sprawling industrial complexes with extensive piping running throughout, carrying streams of fluids between large chemical processing units.This Oil refinery processed as much as 800,000 to 900,000 barrels (127,000 to 143,000 cubic meters) of crude oil per day. For safety, this oil refinery has to own bright light to avoid any accident, or it will cause irretrievable and huge loss and damage.
Customer challenge
The Oil refinery covers vast areas and it needs lots of high-performance and durable lights to provide bright light. The customers hope we can minimize the cost as low as possible, while offering the enough light.
The Right Solution
The A Series High Bay comes with strong luminous efficacy of light source, ensures the safety of man, machine and environment. Compared to the traditional lights, our A Series is more than just premium quality. Cause the traditional light is energy inefficient and requires constant maintenance.
We successfully delivered the significant energy savings over time and exclude the maintenance that's not supposed to exist.
Results
v Lighting Upgrade
v Provide significant cost savings